Some of the 50 or more fantastic hand dipped homemade ice cream flavors available daily include:
Hoffman's Ice Cream Flavors

Vanilla
Chocolate
Cookies & Cream
Dutch Chocolate
Mint Chocolate Chip
Chocolate Chip Cookie Dough
Strawberry Cheesecake
Chocolate Almond
Chocolate Peanut Butter
Peanut Butter Ripple
Coconut Chocolate Chip
Chocolate Marshmallow
Chocolate Chocolate Chunk
Nutty Coconut

Chocolate Chip
Strawberry
French Vanilla
Black Cherry
Cake Batter
Coconut
Tin Roof
Fudge Ripple
Buttered Pecan
Raspberry
Cotton Candy
Coffee
Salty Caramel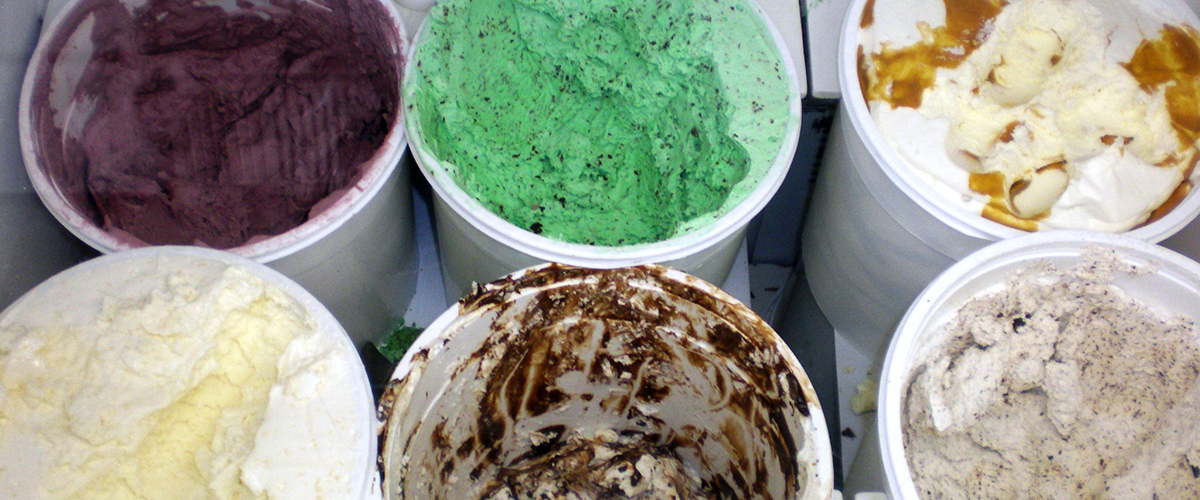 Seasonal / Holiday
Spring / Summer
Cherry Vanilla
Dreamsicle
Banana
Banana Fudge
Orange Pineapple
Peach
Lemon Custard
Cherry Garden
Fudge Tracks

Seasonal / Holiday
Fall / Winter
Butterscotch Ripple
Cinnamon
Apple Pie
Pumpkin
Rum Raisin
Peppermint
Snickerdoodle
Eggnog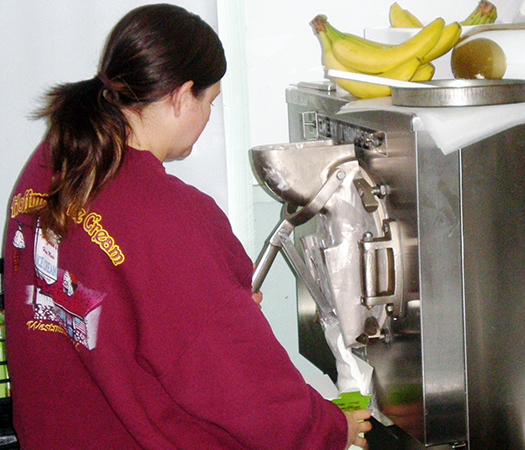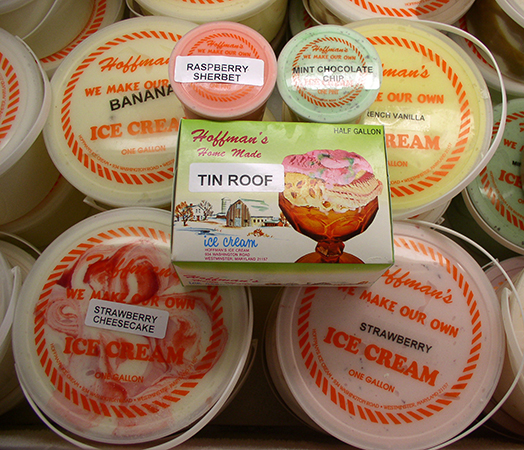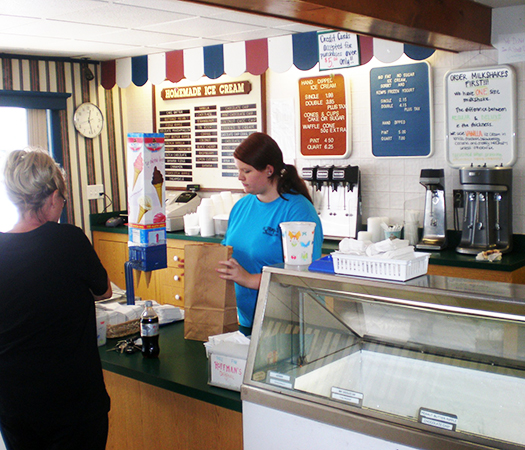 Sherbet / Sorbets
Orange Sherbet
Raspberry Sherbet
Pina Colada Sherbet
Lemon Sherbet
Wildberry Sorbet
Lemon Sorbet
No Sugar Added Ice Cream
Vanilla
Fudge Ripple
Caramel Swirl
Fresh Ice Cream Tubs To Go
Want to take some of this great ice cream home to enjoy another day? Why settle for supermarket quality ice cream. Pints, half-gallons and gallons of Hoffmans Ice Cream flavors are available. A wide variety of ice cream cakes are also on hand for any occasion. It is worth the short, scenic drive to Westminster Maryland to taste for yourself why Hoffman's homemade ice cream is fresher, heavier and creamier.